Suction Rectal Biopsy System - Instructional Video
Aus systems has developed the next generation suction rectal biopsy system that combines a single-use capsule procedure pack and a re-usable handpiece. Capsules are supplied sterile and fully assembled with an ultra-sharp blade and airtight seal. Operators can now expect precision cutting and suction consistency for each biopsy.
Features & benefits
Single Use Capsule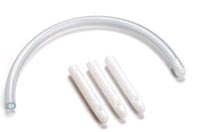 • Precise suction providing a consistent specimen each procedure
• The specimen is captured in the front of the capsule after each biopsy
• No need for blade sharpening or capsule maintenance avoiding biopsy
procedure failure
• No user contact with the blade preventing accidental sharps injuries
and blade damage
• No blade lubrication needed
• Unique quick snap process to view the specimen after successful biopsy
• Each single use capsule features 3 x 10mm insertion depth indicators and a
fully enclosed, scalpel sharp blade and internal seal
• Elimination of patient to patient cross infection risk
• Utilises a quick twist and lock system to attach the capsule to the handpiece making it suitable for left and right handed operation
Reusable Handpiece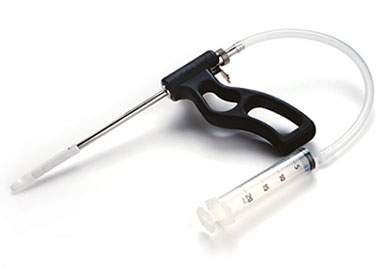 • Designed with an easy to use thumb trigger
• A light comfortable handle for steady placement
• Easy to clean and autoclavable
• Simple, 4 component assembly & disassembly
Manometer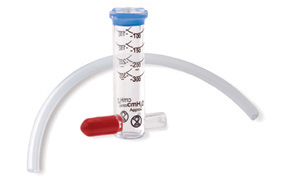 Negative pressure manometer
• supplied sterile (gamma)
• highly visible identification markers
• self calibrating between biopsies
• allows neutral capsule pressure against mucosa
• repeatable readings
Aus biopsy
This product has been superceded by the rbi2 – please contact us to discuss a changeover offer.